First published by Money Metals here:
https://www.moneymetals.com/news/2017/05/23/the-commodity-cycle-001080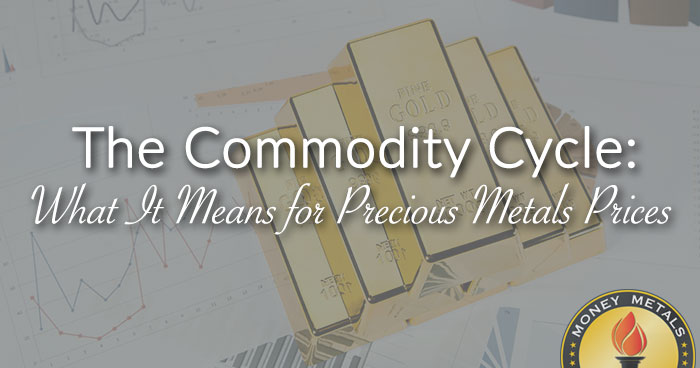 When prices are low, production falls. As new supplies diminish, the market tightens and prices move higher. The higher prices incentivize producers to invest in production capacity and increase output. Eventually, the market becomes oversupplied, prices fall, and the cycle starts all over again. However, any individual commodity – whether oil, corn, copper, gold, silver, platinum, or palladium – may be in its own particular stage within the commodity cycle at any given time. As a resource investor, it's important to have some idea of whether you're investing in a commodity at a time in the cycle when it's favorable to do so.