First published by Money Metals here:
https://www.moneymetals.com/news/2017/05/25/mile-markers-road-ruin-001081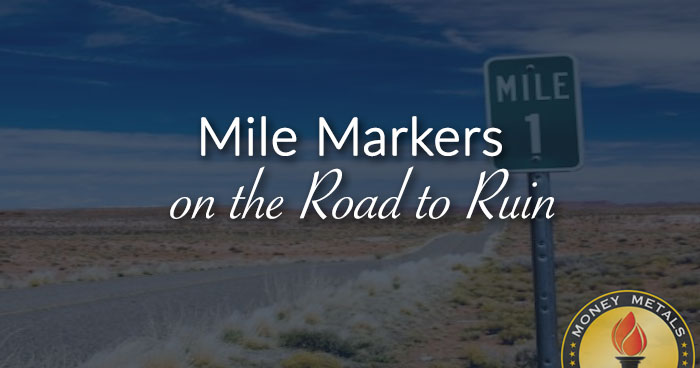 The official U.S. government debt is nearly $20 trillion. Unfunded liabilities are 5 – 10 times larger. Debt has doubled every 8 – 9 years for decades – since the Federal Reserve was put in charge of devaluing the dollar. Debt will continue to grow, obviously out of control.