First published by Money Metals here:
https://www.moneymetals.com/news/2017/05/31/chinas-industrial-silver-fabrication-tumbles-001084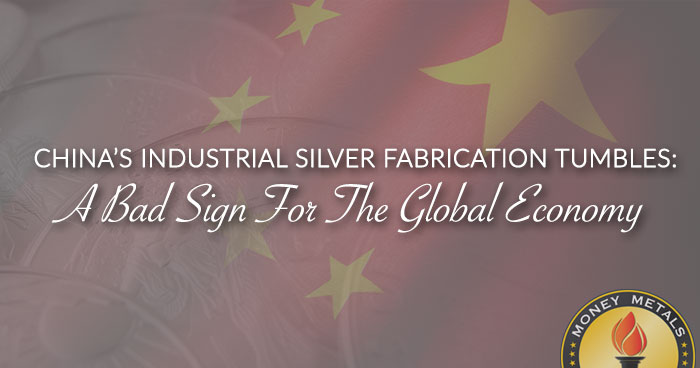 The once Great Chinese Dragon Economy seems to be burning out as its economic indicators continue to weaken and smolder. One such indicator is China's rapidly falling industrial silver consumption. At one time, Chinese industrial silver fabrication was consuming nearly a third of the global total. However, this has fallen considerably over the past two years.