First published by Money Metals here:
https://www.moneymetals.com/news/2017/06/07/market-reaction-trump-impeachment-001088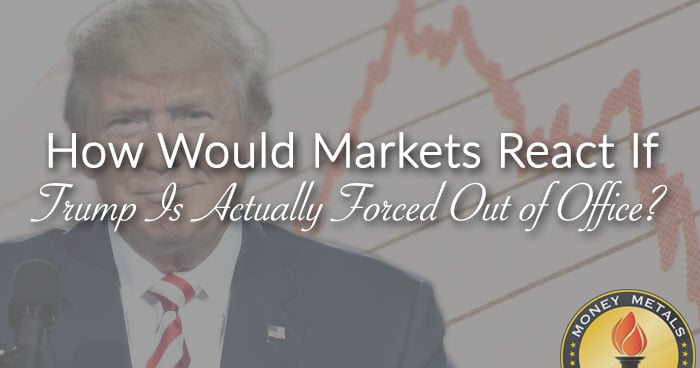 Yes, for weeks now, the big media outlets have been stirring up talk of impeachment. One narrative after another – Russia, Comey, Kushner, etc. – yet no conclusive evidence of any "high crimes and misdemeanors." The traditional safe-haven of gold is up modestly on the year but has yet to see any major sort of panic buying. Perhaps investors don't believe the Trump presidency is at risk – or perhaps they don't think it matters much if Trump gets pushed out of office.