First published by Money Metals here:
https://www.moneymetals.com/news/2017/06/08/gold-supply-disconnect-market-undervalues-price-001089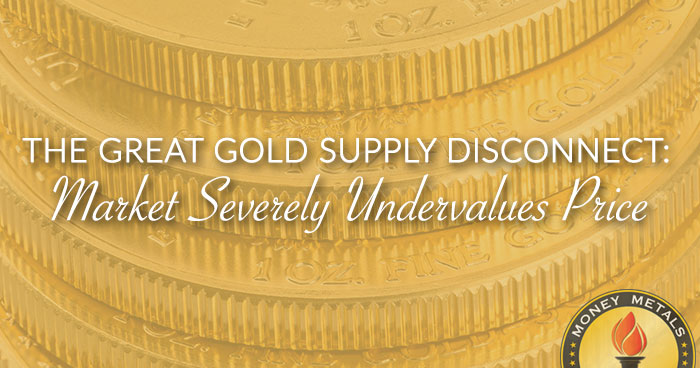 The market has no clue that it has severely undervalued the price of gold. While Central bank intervention has worked hard at capping the gold price, the "Great Gold Supply Disconnect" will most certainly remedy that situation. This gold supply disconnect took place after the gold price peaked in 2011.