First published by Money Metals here:
https://www.moneymetals.com/news/2017/06/12/cftc-metals-price-rigging-001091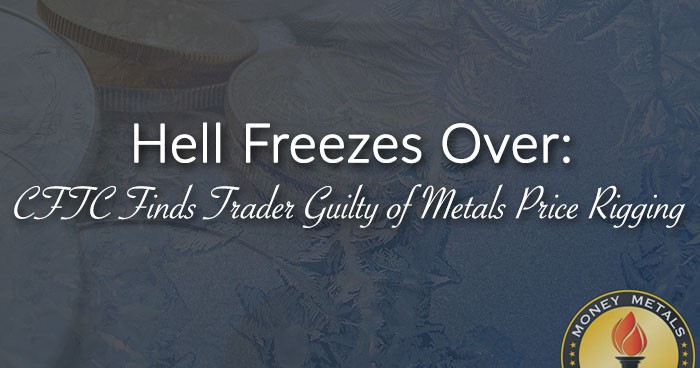 The sanctions against David Liew do represent a small step toward more honest metals markets. We'll get more excited if we see high level executives being prosecuted and banks losing their licenses to trade. But we aren't holding our breath. The civil courts have a much better chance of making the crooked banks accountable than the captured CFTC.