First published by Money Metals here:
https://www.moneymetals.com/news/2017/07/12/commodity-cycle-upturn-001112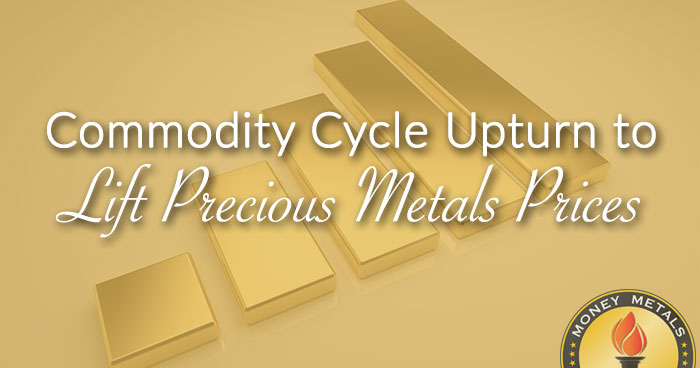 U.S. stocks are expensive by just about every valuation measure you can think of – price/earnings, price/sales, dividend yield, total market capitalization as a percentage of GDP, etc. Even Fed chair Janet Yellen remarked recently that equity valuations appeared "rich." The inverse of the extreme overvaluation in equities is the extreme relative cheapness of hard assets. Commodity indexes entered the summer at generational lows in real terms.