First published by Money Metals here:
https://www.moneymetals.com/news/2017/08/07/hatch-pelosi-more-debt-001130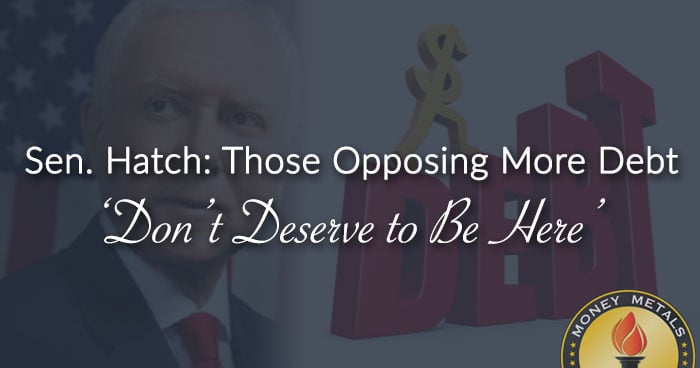 Republican leaders in Congress, with the urging of Treasury Secretary Steve Mnuchin, are anxious to raise the federal borrowing limit from $19.8 trillion – no strings attached. The only hitch is those pesky conservative voters who were promised restraint by party leaders. GOP establishment hopes to quietly pass a "clean" bill to raise the debt ceiling – a direct betrayal of that voter base.