First published by Money Metals here:
https://www.moneymetals.com/news/2017/09/11/cftc-condemn-bullion-dealer-001155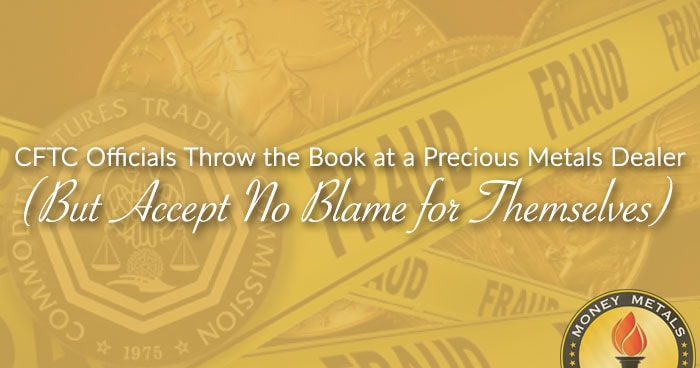 The Commodity Futures Trading Commission (CFTC) filed suit against a precious metals dealer last week. The firm is accused of using high-pressure sales tactics while misleading investors about the risks associated with its debt-financed purchase program. Customers lost nearly $300 million since 2011 from leveraged transactions that the CFTC believes it has the authority to regulate.