First published by Money Metals here:
https://www.moneymetals.com/news/2017/09/25/north-korea-sanctions-crypto-currency-war-001164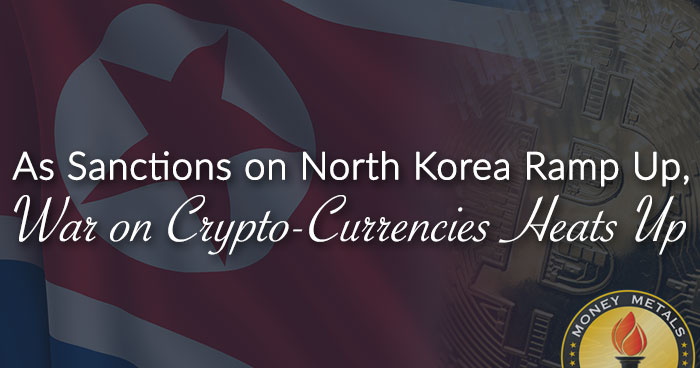 The dangerous provocations between North Korea and the United States haven't yet escalated enough to rattle financial markets. The U.S. stock market notched another new record high last week, helping to blunt safe-haven demand for gold and silver. The North Korea situation is, however, causing political reverberations in the crytpo-currency markets.