First published by Money Metals here:
https://www.moneymetals.com/news/2017/09/28/stock-investors-brace-for-fed-tightening-001166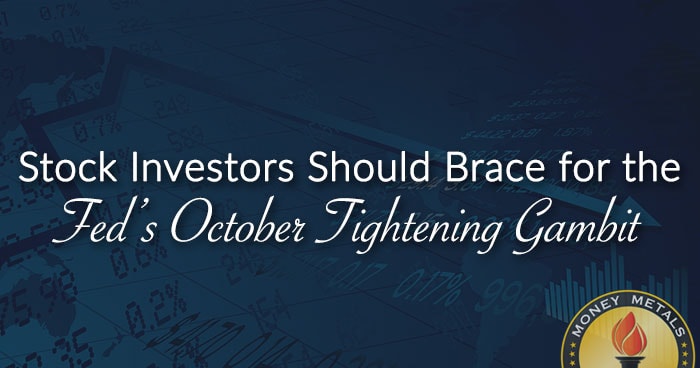 September's Federal Reserve meeting left interest rates unchanged but sounded a hawkish tone. The Fed seems intent on hiking interest rates again come December. The more immediate – and perhaps more important – policy move pending from the central bank is its plan to gradually reverse its Quantitative Easing bond buying program starting in October.