First published by Money Metals here:
https://www.moneymetals.com/news/2017/10/04/precious-metals-better-than-bitcoin-001171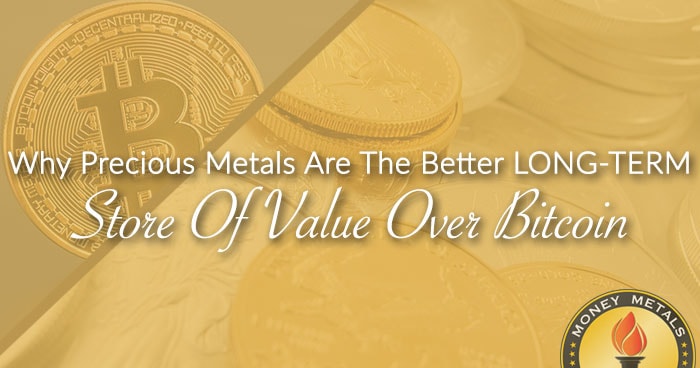 Many precious metals investors are starting to question whether gold and silver are still the best store of wealth in the future. The reason Alternative Media community is starting to have doubts about their gold and silver investments is due to the rapidly rising value of the cryptocurrency market. Also, a number of precious metals analysts have jumped ship and are now only supporting the cryptocurrencies as the next best thing since sliced bread. While some precious metals analysts now believe that Bitcoin and cryptocurrencies are the better assets to own in the future rather than gold and silver, I do not belong to that group or mindset.