First published by Money Metals here:
https://www.moneymetals.com/news/2017/10/06/us-government-debt-increase-001175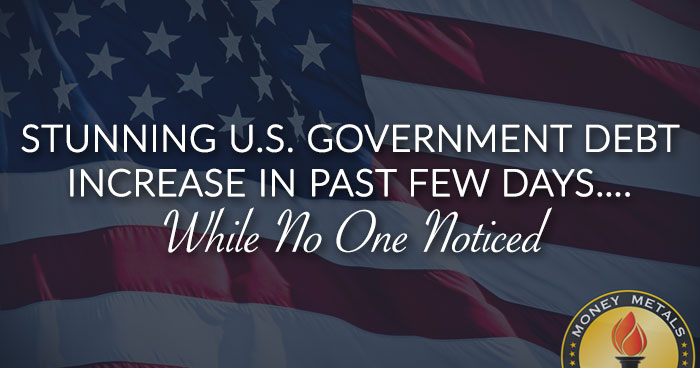 As the stock market continues to rise on the back of some of the worst geopolitical, financial, and domestic news, the U.S. Treasury has been quietly increasing the amount of government debt, with virtually no coverage by the Mainstream or Alternative Media. So, how much has the U.S. debt increased in the past few days? A bunch.