First published by Money Metals here:
https://www.moneymetals.com/news/2018/01/04/precious-metals-markets-outlook-2018-001359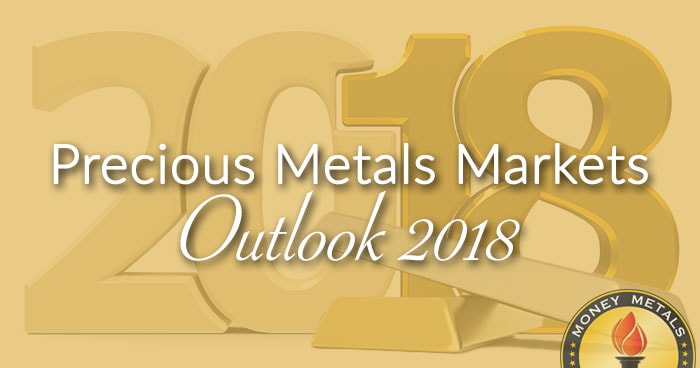 The first trading days of 2018 are confirming signs of renewed investor interest in the precious metals sector after a long period of malaise. Gold and silver markets entered the year with some stealth momentum after quietly posting gains late in 2017. Gold finished the year above $1,300/oz. – its best yearly close since 2012. Over the past five years, the yellow metal has been basing out in a range between $1,050 and $1,400. A push above $1,400 later this year would therefore be significant.