First published by Money Metals here:
https://www.moneymetals.com/news/2018/01/08/gold-market-surplus-deficit-001366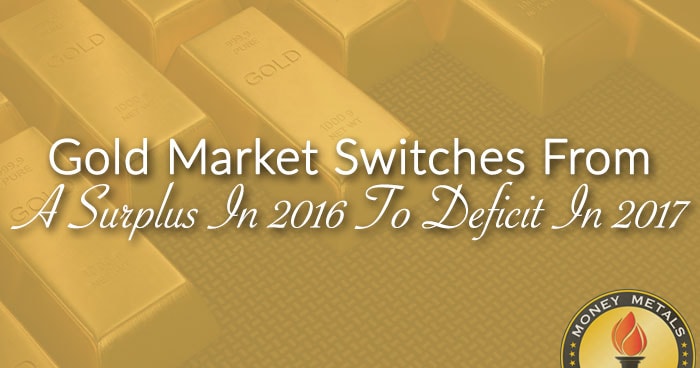 The U.S. gold market suffered a net deficit this year compared to a small surplus in 2016. This was quite interesting because U.S. physical gold demand will be down considerably this year. In 2016, total U.S. gold demand was 212 metric tons versus an estimated 150 metric tons this year. The majority of the decline in U.S. gold demand is from the physical bar and coin sector that is down 56% in the first three quarters of 2017 compared to the same period last year.