First published by Money Metals here:
https://www.moneymetals.com/news/2018/01/08/premiums-on-coins-bars-rounds-bottomed-001364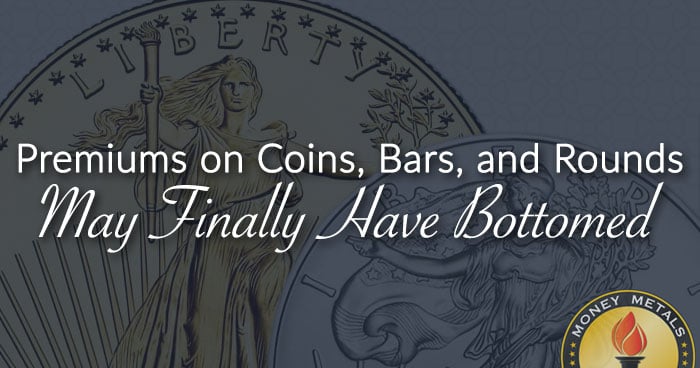 Gold and silver premiums have been following the demand for physical metal lower in recent months. As investor selling ticked up, popular bullion products poured back into dealer inventories. The result has been some of the lowest premiums we've seen in a decade for items like gold and silver American Eagles.