First published by Money Metals here:
https://www.moneymetals.com/news/2018/02/12/congress-deficit-spending-to-wreck-dollar-001416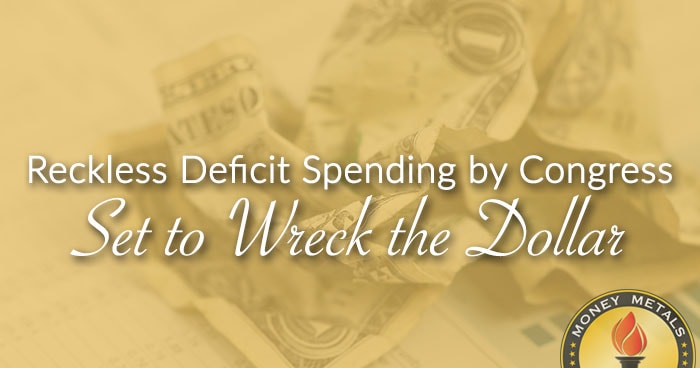 U.S. equities got a free ride on the Trump train after his election, even as Federal Reserve officials hiked interest rates. That ride may have ended last week. If commentators are correct and the blame for recent selling in the stock market falls on the burgeoning fear of rising interest rates, it looks like Fed tightening is finally having the effect many predicted when the cycle began.