First published by Money Metals here:
https://www.moneymetals.com/news/2018/07/05/trump-trade-wars-global-gold-001566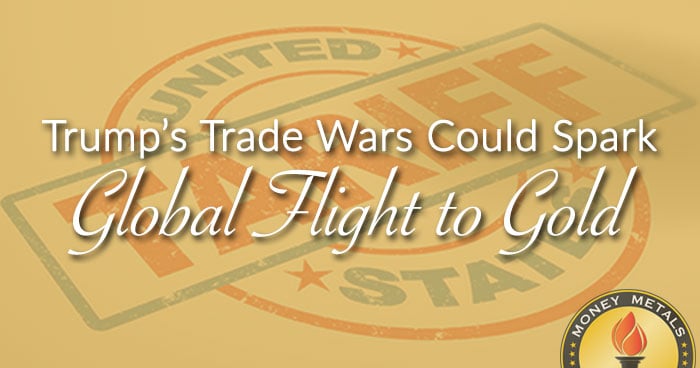 President Donald Trump's "America First" trade policies are upending decades of global arrangements and entanglements. Globalists are aghast that the leader of the free world is openly confrontational toward NAFTA, NATO, the European Union, United Nations, and World Trade Organization. In rebuffing the global community by pursuing unilateral tariffs and vowing to win trade wars against both rivals and putative allies alike, Trump is playing a high stakes game. Trump's trade wars could test the U.S. dollar's status as world reserve currency.